Monday-Friday postings and no-fee mailings* were provided for the daily inspiration of members and others interested.

Tuesday, December 6, 2005

*To subscribe
:  Click the
JOIN
button just below or send
e-mail
to please include JOIN JFT in the text.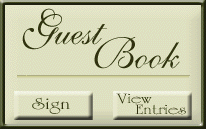 "Living just for today is a pleasant adventure."

-- Alcoholics Anonymous (4th ed.)                 page 358

Keep Coming Back...

Please ?

The daily postings have been suspended.  We thank you for your past abiding interest.